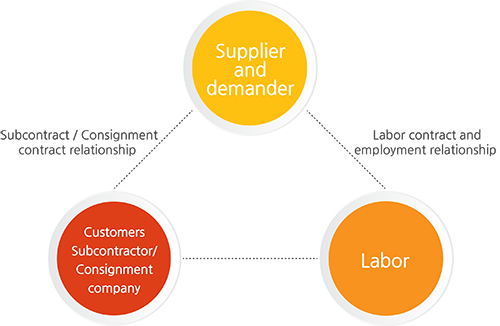 What is dispatched worker?
iSIRIUS employs workers (dispatched workers), maintains their employment relationship, dispatches them to employers in accordance with the terms of the dispatch contract, and employs them to conduct and command the employer to maximize the efficiency of their work.
iSirius provides efficient and continuous talent dispatch services based on systematic management of talent management.