Head hunting
No.1 - Best service for customers
iSIRIUS company respects people and provides the best service.
'Originally referred as Human Resource Research and as a medium for re-employment or scouting of highly skilled professionals, 'iSIRIUS's veteran consultants are experts in finding top executives, executives and engineers.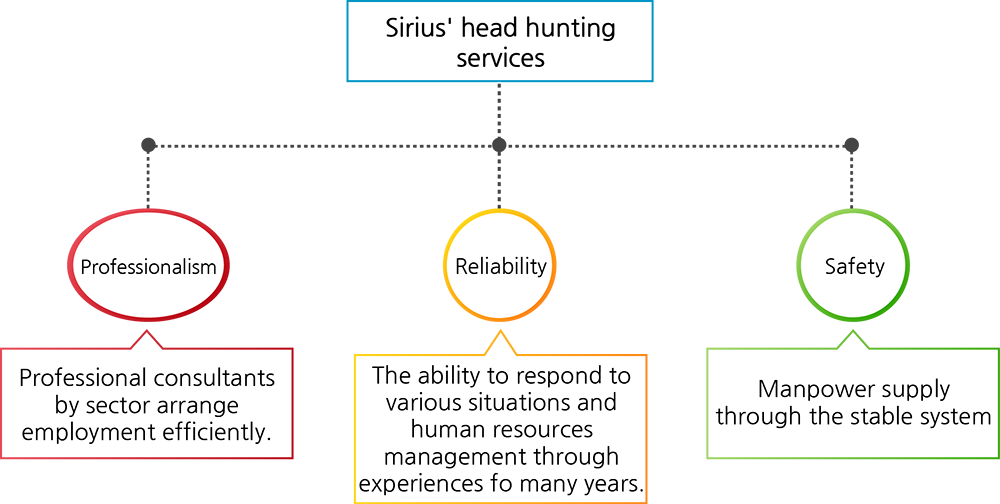 Service sectors
1. Executive Search focusing on directors and executives
1. Middle Search targeting managers and assistant managers below department heads
3. Junior Search that introduces new employees or experienced persons who work for less than or equal to 3 years
4. Various jobs that head hunting is allowed such as senior management in each sector, chemical, construction and engineering, IT, semiconductor, electricity and electronics, and internet fields.
Head hunting process
01.

Receiving Customer Requests

02.

Reviewing Job Requirements

03.

04.

05.

Making an Interview with candidates

06.

Negotiating Contract Conditions

07.

Signing Employment Contract

FINAL

Post-Employment Management